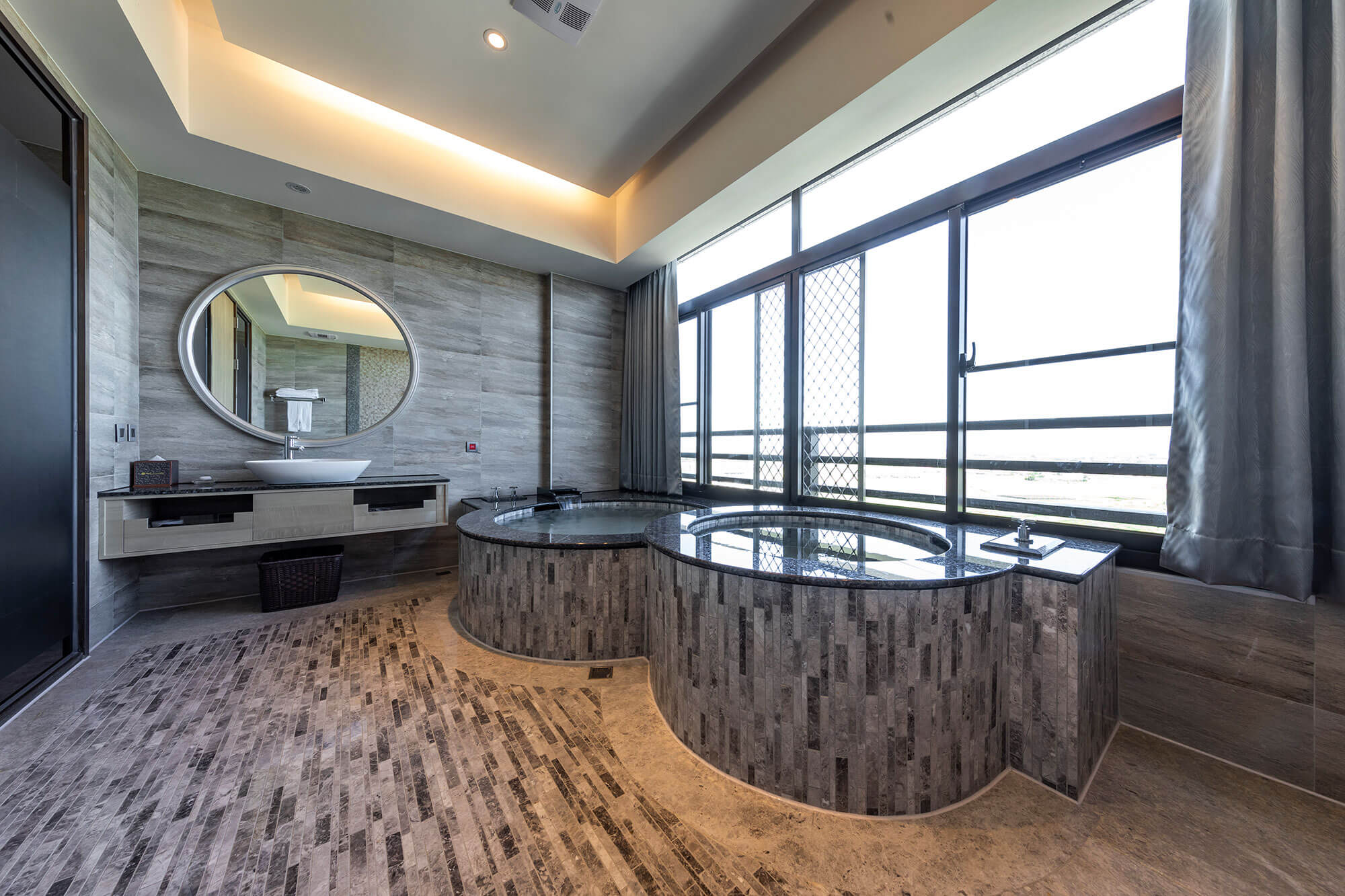 String Guest Room Round Hot Spring
Where the body and soul can experience a spiritual cleanse. Relaxing hot spring experience with the beautiful views of Lanyang Plain. Slow down and enjoy the best service of hospitality.
String Guest Room - Square Hot Spring
Square hot spring is designed with a bold color scheme and various gorgeous tiles and stones in order to make the room full with a rich sensory experience.